From Surface to Roots: Reflecting on Juneteenth
June 14, 2023
Social Share
The graphic above is the Freedom Quilt created by Telfair, Jessie Bell Williams, American, 1913 – 1986. Date: ca. 1975
Our racial justice learning manager created a learning guide for employees and board members of YWCA Minneapolis for the upcoming Juneteenth holiday. We're sharing it with you now as fundamental knowledge, a sequel to last year's Juneteenth blog.
For descendants of enslaved Africans, Juneteenth marks an opportunity in our history to be seen, upheld and valued as human beings; not as objects; not as currency. On January 1st, 1863, the Emancipation Proclamation was signed. It was nearly two and a half years later in 1865 when 250,000 enslaved Africans in Galveston, Texas, were finally declared free by the U.S. army. A year later in 1866, the first Juneteenth celebration took place in Texas.
The official Juneteenth Flag 
Did you know the official Juneteenth flag is made up of the colors, red, white and blue? Learn more about the history and what each color represents.
The True Meaning of the Juneteenth Flag, Explained
"Independence Day" for African Americans
Typically the usual discourse around Juneteenth is framed as a day of freedom for African Americans. On "Freedom's Eve," or the eve of January 1, 1863, the first Watch Night services took place. On that night, enslaved and free African Americans gathered in churches and private homes all across the country awaiting news that the Emancipation Proclamation had taken effect. At the stroke of midnight, prayers were answered as all enslaved people in Confederate States were declared legally free. Union soldiers, many of whom were Black, marched onto plantations and across cities in the south reading small copies of the Emancipation Proclamation spreading the news of freedom in Confederate States. Only through the Thirteenth Amendment did emancipation end slavery throughout the United States.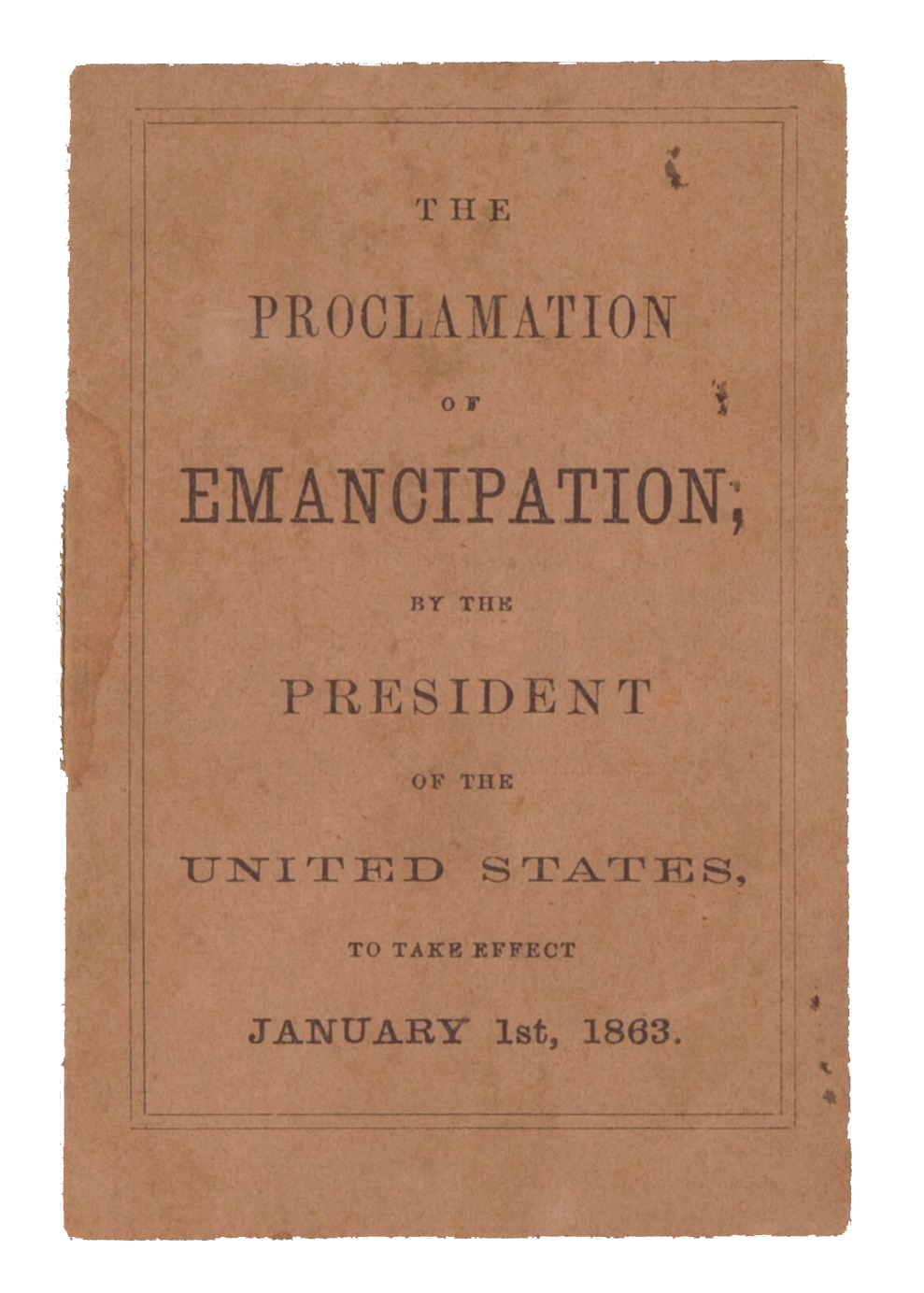 Reframing the Holiday
When we frame Juneteenth as independence for African Americans, we overshadow the agency of enslaved Africans organizing on their own terms.
What isn't usually spotlighted in narratives of Juneteenth are the ways enslaved Africans took the initiative to free themselves. There wasn't much of a plan to enforce the emancipation proclamation. Africans in the north, for example, participated in watch night not as a passive activity of "waiting for emancipation while worshiping" — but they actually traveled to the south and border states to free their families more often than not armed.
Juneteenth is also one of many rituals that enslaved Africans engaged in. Globally there are rituals that resemble Juneteenth — for example, Emancipation Day in the Caribbean in August. Many countries in the Caribbean won their independence in the 19th century like Trinidad, Tobago and Jamaica. Before emancipation, enslaved Africans were also setting up networks of communication to know what was happening in the world and in the country. President Abraham Lincoln was trying to get the south to rejoin the north. His strategy was not to free anyone but to threaten to free everyone. As we're talking about celebrating Juneteenth, it is imperative we don't leave out advocating for Black life in the 19th century, particularly in our local communities.
Amplifying Issues Affecting Black Life
One critical point of departure when considering how to embody the spirit of Juneteenth today is to look at our local neighborhoods. It is vital we see the various ways Black life is still incarcerated and policed. This can range from issues such as homelessness, police profiling, housing evictions, decampments and the school to prison pipeline. One way to counter forms of policing and incarceration is advocating and standing in solidarity when we see instances of bias, injustice or harm that can lead to arrests, excessive force by police or the ways in which we see anti-Black racism or microaggressions show up in our workplaces.
The framing of Juneteenth as "independence day" for African Americans often pushes aside that there are still so many Black people in prison today. Minnesota sends minorities to prison at far higher rates than whites. While Black residents make up about six percent of Minnesota's population, nearly 37 percent of the state's prison population is Black.
Uplifting Black-Led Efforts
Another critical juncture is joining or uplifting Black-led organizations that are fighting at the grassroots level to engage policy changes and direct actions in stopping unjust laws and practices that make Black people unfree.
It is also critical to engage Black-led independent journalism on social media. To follow activists on the ground that are doing good work, donating to campaigns and small, Black-led organizations when feasible and independent study is one of the most important things we can do while being a part of other learning communities, study groups in our local neighborhoods.
Questions to Reflect on
What is your current understanding of Juneteenth?
Who are the major or central characters in the story?
What have you been told about the story of slavery?
Do you think there are connections to be made between the legacies of slavery and the conditions for Black life in Minnesota?
What are some material ways legacies of slavery manifest today? What systems/policies might they show up in?
Would you be surprised to find out there are rituals like Juneteenth worldwide?
Resources
2023 Juneteenth Events
More About YWCA Racial Justice Programs